'"Hip-hop Philosophy" photo exhibition by Gilles Fischer
Grand Curtius - Auditorium et galerie vitrée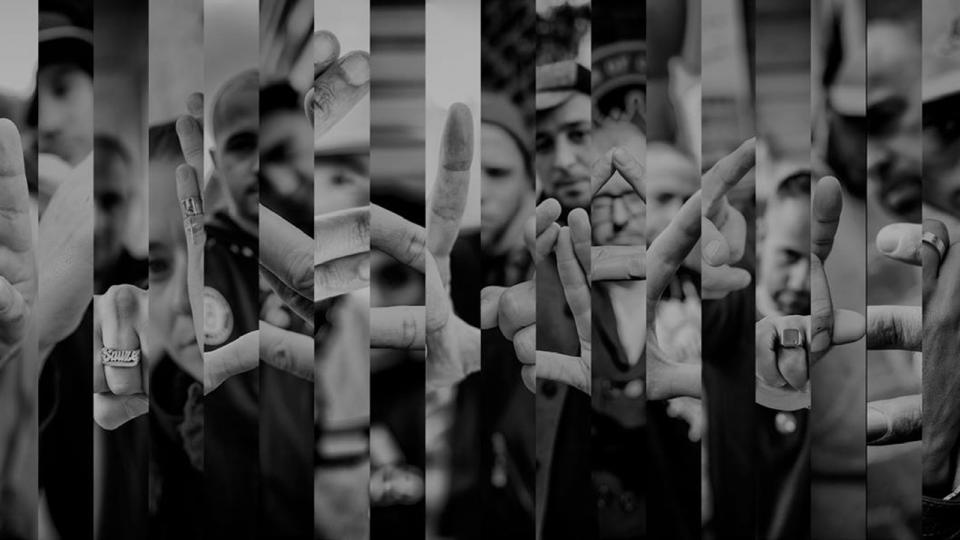 Grand Curtius – Auditorium and glass gallery
hip-hop Philosophy _ Photo exhibition by Gilles Fischer
First in #Liège!
Come and discover the "Hip-Hop Philosophy" photo exhibition presented by the photographer Gilles Fischer (02/03–13/03) and come to the opening "The faces of Belgian hip hop" event on 2 March at 4.30pm!
Opening "The faces of Belgian hip hop" event – 2 March, 4.30pm–6pm
Opening "The faces of Belgian hip hop" event – 2 March, 4.30pm–6pm
During this afternoon:
4.30pm–6pm: Exclusive showcase by Kriza Krz, accompanied by DJ Sonar and Kevin Knessabeb
Practical information
Free
In the auditorium at the Grand Curtius museum
"Hip-Hop Philosophy" photo exhibition – Gilles Fischer – 2 to 17 March 2019
The images taken by the skilled eye of the photographer Gilles Fischer immortalise moments in "hip hop". This artist regularly exhibits his images, which were taken during concerts and showcases, etc., in Belgium.
This exhibition presents a series of B&W portraits of activists from the Hip-Hop movement. This ranges from DJs to dancers and graffiti artists, without forgetting those on the fringes of this culture (radio presenters, promoters, graphic designers, etc.). With his 35 mm camera, he works to capture and immortalise certain moments with these activists.
Born in the early 80s, Gilles started playing basketball at a young age: approximately 6 years old.
He quickly became enamoured with the sport and passionate about everything related to it. From the sport itself to the culture that goes with it, from Michael Jordan and his fashionable Bulls to his trainers; this obviously includes the music. It is the latter that had the greatest impact on him.
His first contact with hip-hop music goes back to the mid-90s. It occurred firstly via French rap and its pioneers (IAM, NTM, Assassin, etc.) and then by exploring the full expanse of the Hip-Hop world. During his youth, he even tried his hand at deejaying and very modest beat-making, as a result of his love for the records from that time, which persists to this day.
He observed many battles, concerts and parties, while also attending meetings. Hip Hop, he says, has "educated" him a little and stimulated his interest in many topics: politics, cinema, literature and geography. 
Imagery did not come to him until later; he then started photography and immersed himself in it at the end of the first decade of this millennium. He quickly found the topics that interested him: street photography, music and portraiture.
His images were quickly taken over by black and white, because Gilles likes the timelessness that this brings and the direct attention it gives to the subjects, without being "distracted" by something else.
It was the year of his 30th birthday when he finally decided to start a real "photographic project"; what could be better than merging his passions in a single project? Thus began the "Hip-Hop Philosophy" project, which is based on activists from the Hip-Hop movement.
Practical information:
Free exhibition
In the Auditorium of the glass gallery