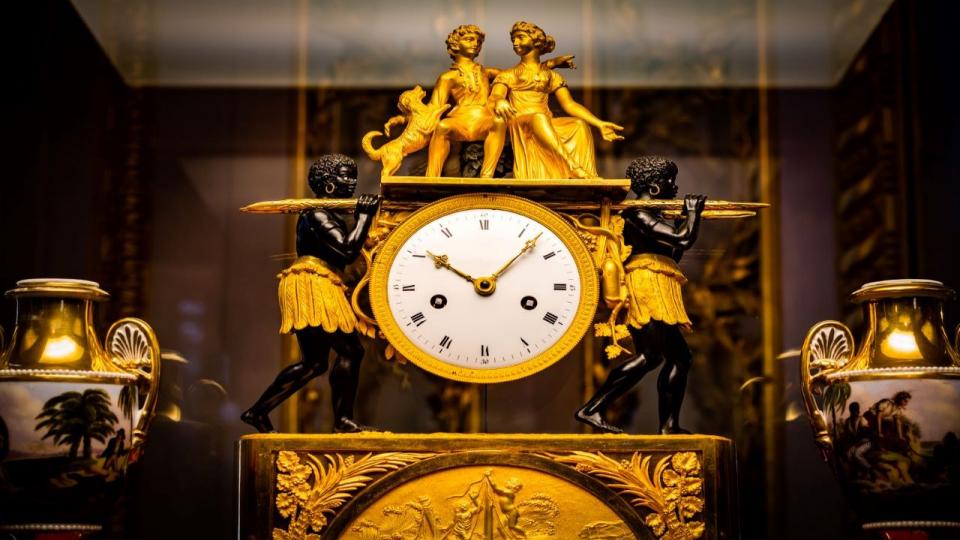 The Grand Curtius adapts its timetable at the end of the year.
GRAND CURTIUS 
Closed on 24 and 31 December at 4.30pm
Closed on 25 December and 1 January
Caption: "Paul et Virginie" clock illustrating the heroes of Bernardin de Saint-Pierre's novel - Consulate period, gilded and patinated bronze, Department of Decorative Arts. Donation of the Baroness and Baron François Duesberg - Copyright: City of Liège - Grand Curtius.