Rendezvous with the night
Grand Curtius - Galerie vitrée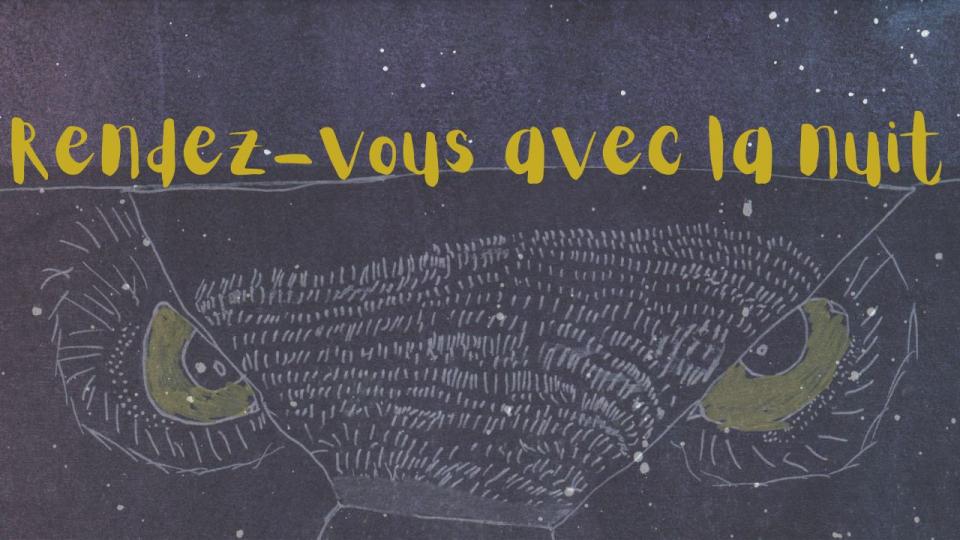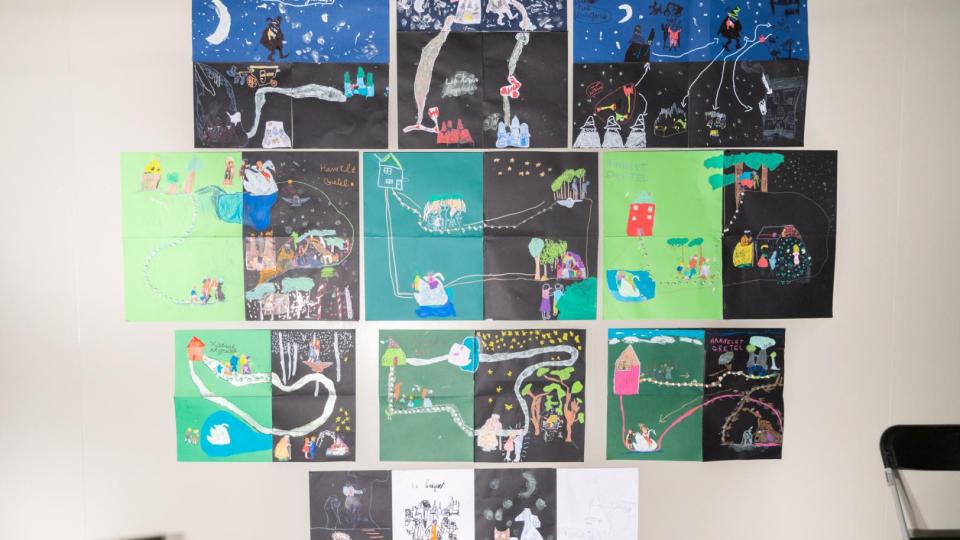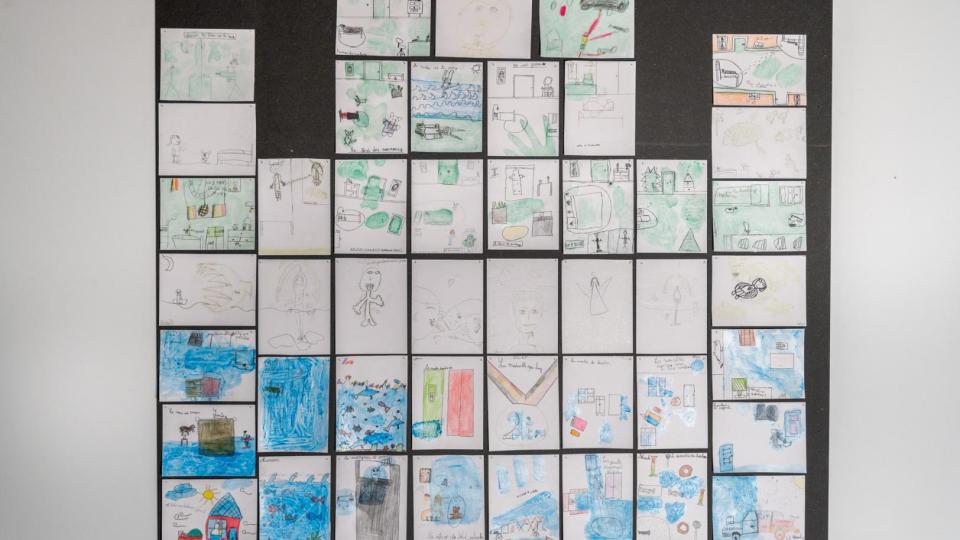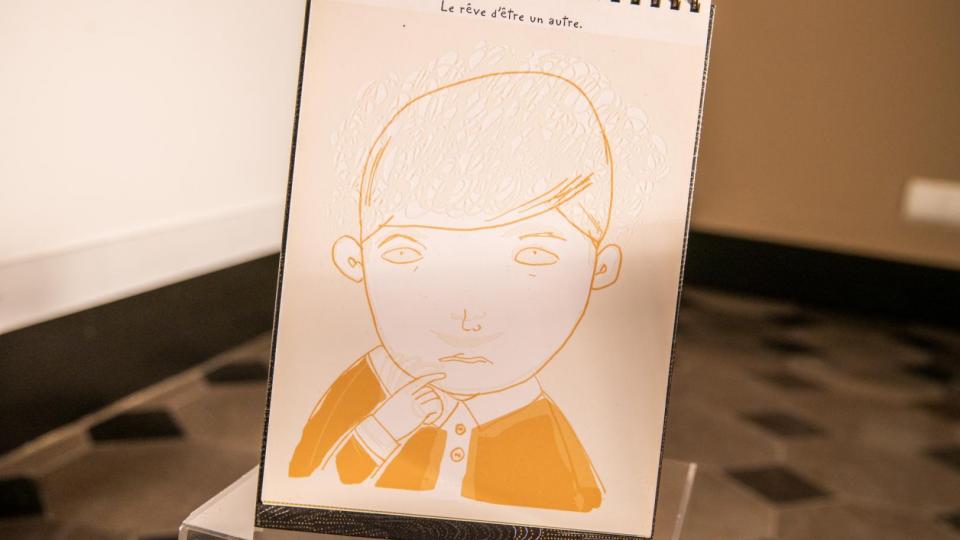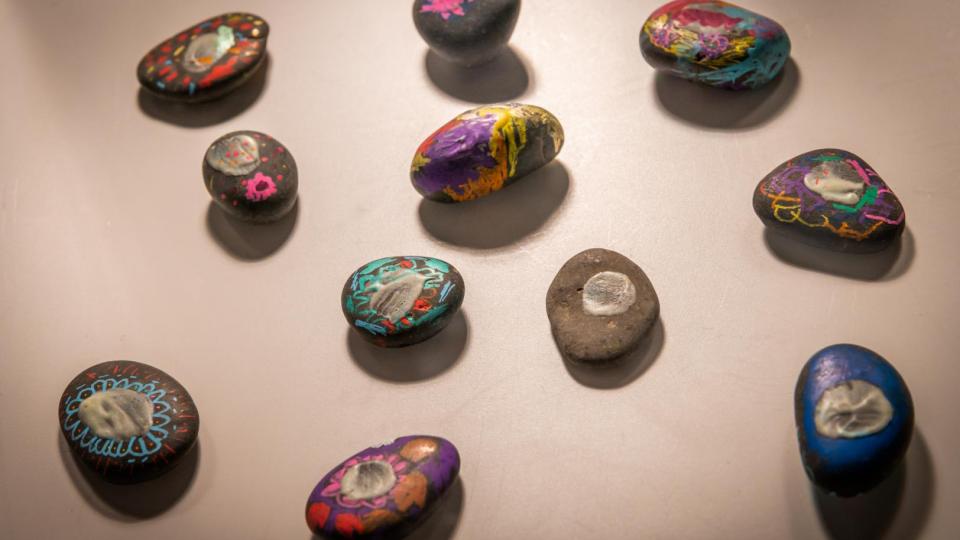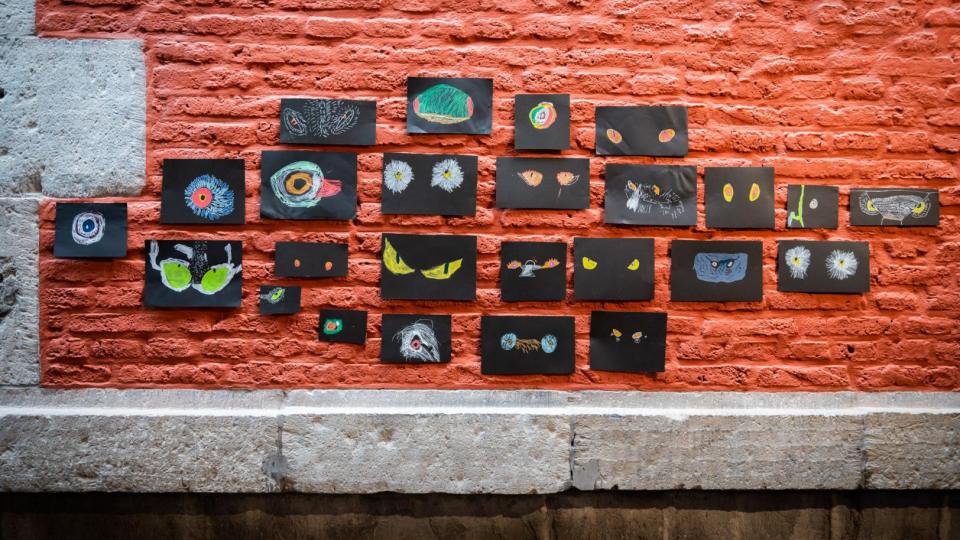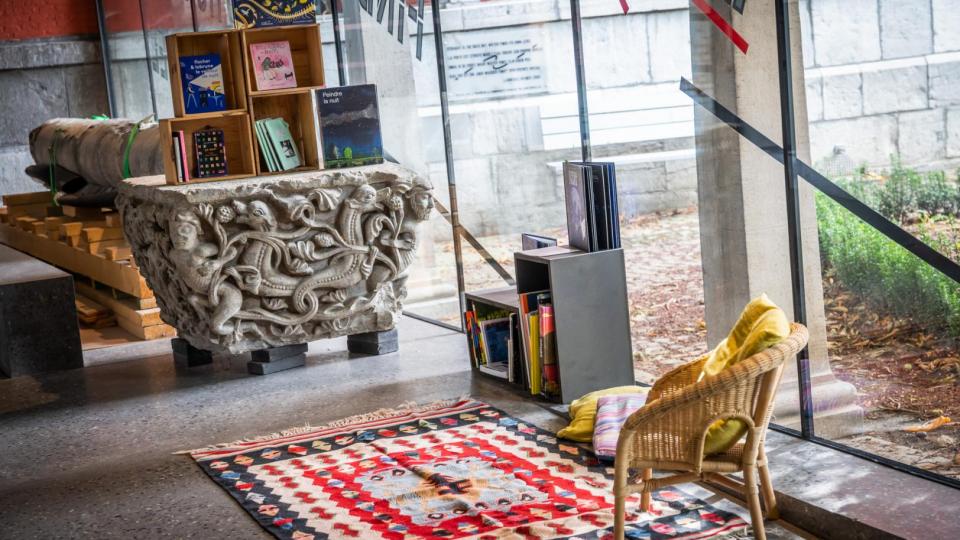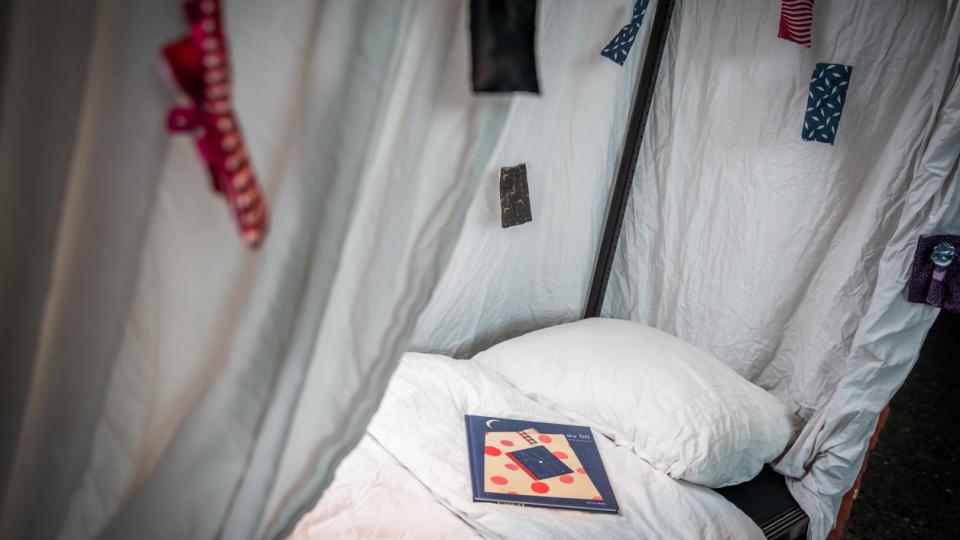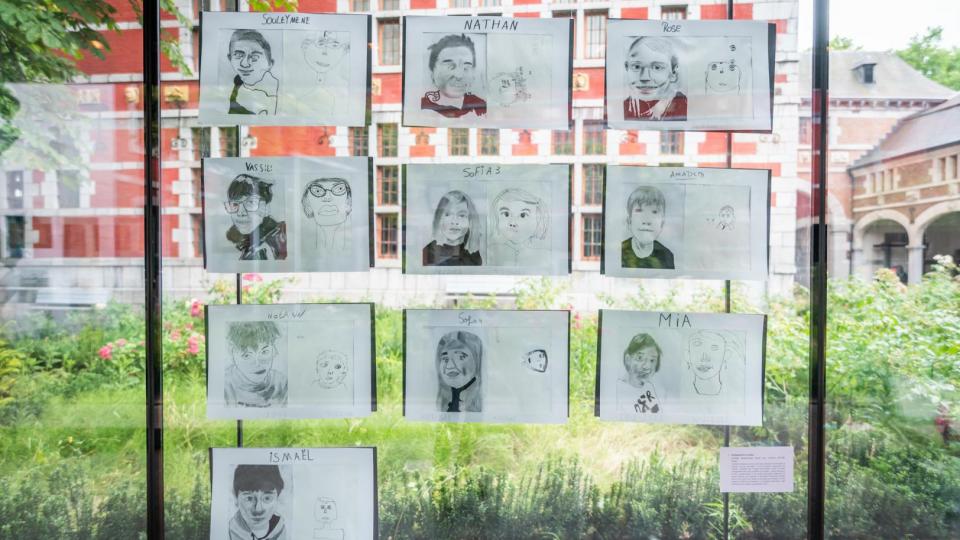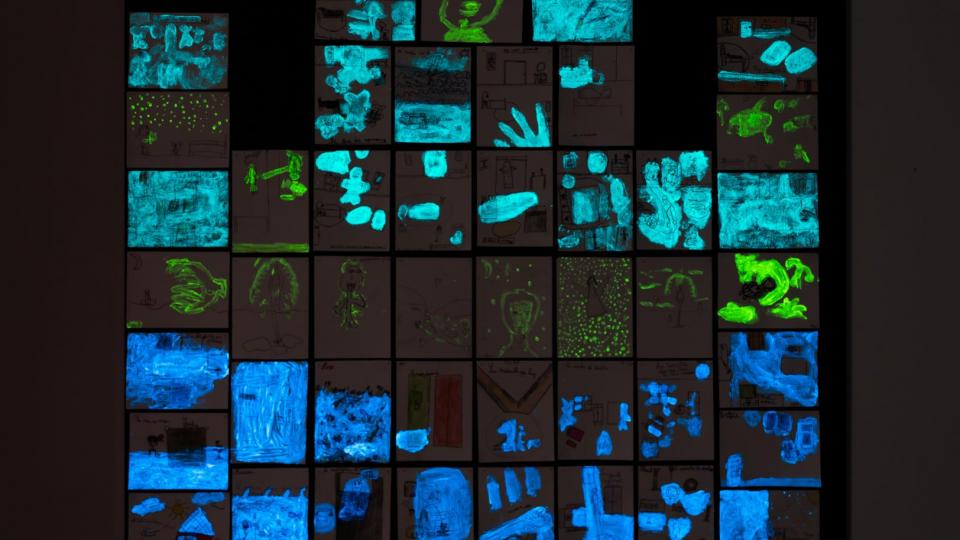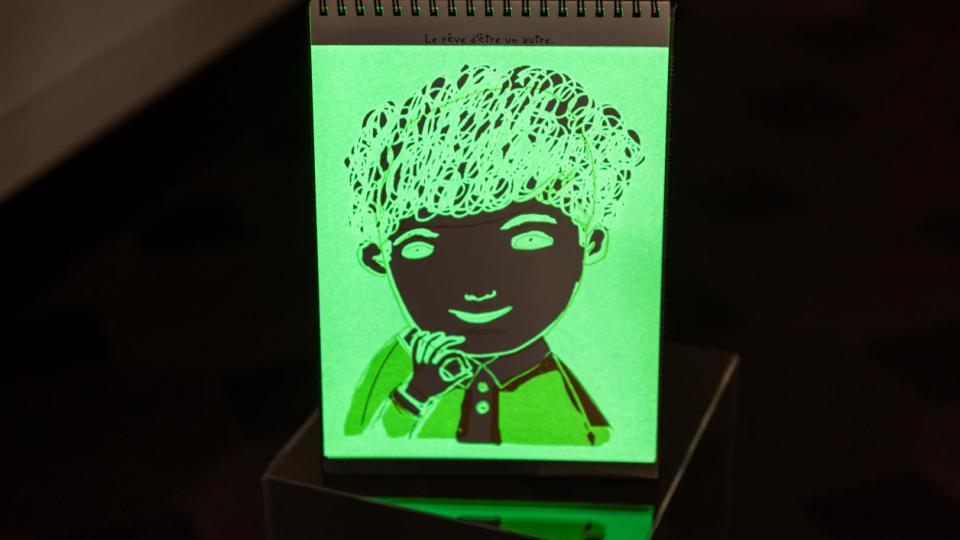 Rendezvous with the night
Night meetings are never common. Don't we hear stories that start with "it all began at nightfall" or "so many things at night wake up"?
The exhibition "Rendez-vous avec la nuit" (Rendezvous with the night) is the culmination of a series of philo-art and science activities carried out this year by the non-profit organisation PhiloCité in partnership with the primary schools of Le Thier in Liège and Les Erables (Liège), as well as the Saint-Martin school (Assesse), the Sommethonne school (Meix-devant-Virton) and the Chazal primary schools (Schaerbeek).
Throughout the year, no less than 300 pupils aged 5 to 12 challenged the bad reputation of the night through various types of encounters: cards of terrible night tales, representation of dreams and nightmares, dream interpretation cabinet, dreams slammed and told, night paintings, dances of lights, stories of beds lined with tractor dolls, books of shadows, monsters passing from one world to another. All of this is embellished with a collection of eyes, phosphorescent pebbles and a lighted moon so as not to lose your way. Consent to the night. To enter the nocturnal inevities and get lost in them. An opportunity to rethink our categories.
Exhibition at the end of the cycle of philo-art and science workshops run by the non-profit organisation PhiloCité, where reflection, creativity and experience are combined. This project is subsidised by a Privileged Partnership with the Culture-Education Unit of the Wallonia-Brussels Federation.
Practical information
> Free exhibition in the glass gallery
> Accessible: from Saturday 11 June to Thursday 16 June 2022, from 10am to 6pm & Friday 17 June from 10am to 12pm. Closed on Tuesday 14 June.