Pablo Picasso, Dancers and diaule player and Sonia Delaunay, Windsor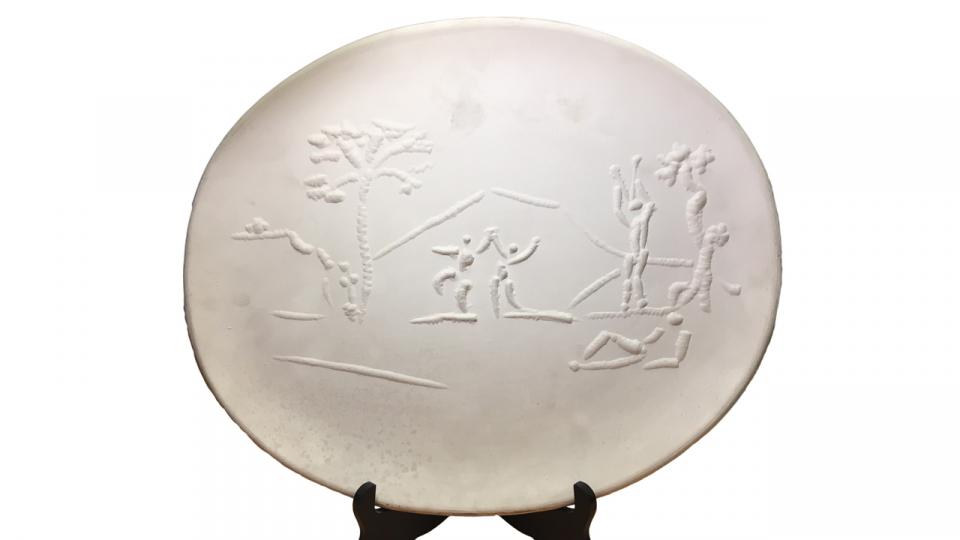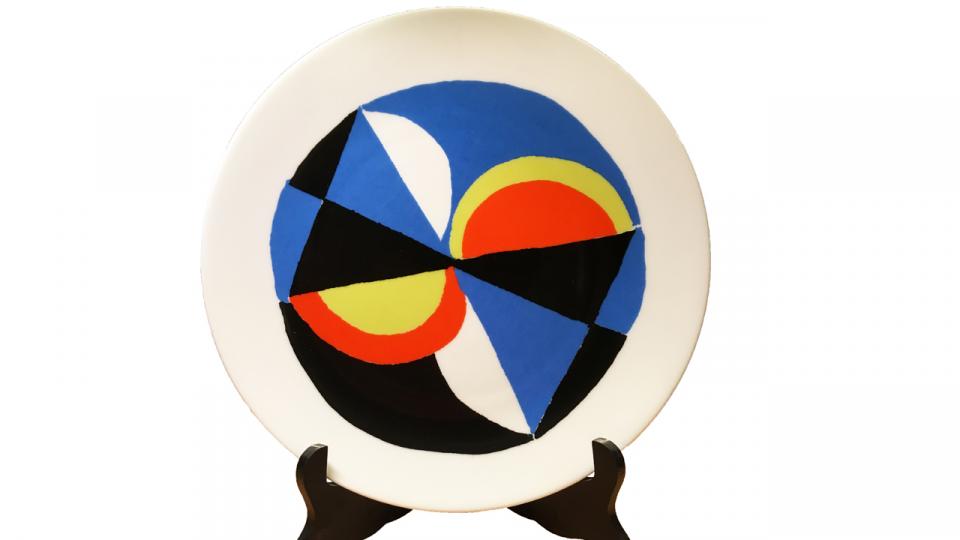 Since 2007, the foundation of public utility "Liège Patrimoine" has been working to promote, restore and enhance Liège's heritage.
In 2018, a bequest was acquired by the Foundation "Liège Patrimoine" following the death of Mr Gérard Lefèvre. Among the pieces received, the Foundation wished to present two artworks stored in the collections of the Museum of Fine Arts of Liège.
Pablo Picasso, Dancers et diaule player, 1956
This oval dish in white terracotta represents a diaule player (double flute) on the right and dancers moving in a mountain setting in the centre.
It was made in the Madoura workshops and bears the signature of Pablo Picasso on the back. This dish was released in 100 copies.
Sonia Delaunay, Windsor, circa 1975
This plate in Limoges porcelain, produced by Artcurial and released in 900 copies, is part of the Orphisme movement promoted by Sonia Delaunay and renowned for its use of bright colours and geometric shapes ("simultaneous contrasts").